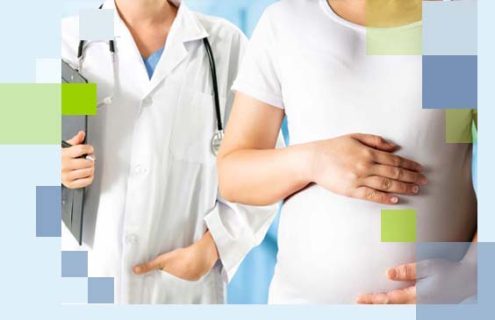 About us

Genesis IVF is the most reputed medical hospital for infertility with all facilities under one roof. It has been a pioneering company in Erode since 1996 and has been around for a long time. Infertility and IVF treatment options have taken great steps to become the best hub in all aspects offered to the public at affordable prices.
The success story of Genesis IVF & MMCH in infertility treatment is largely due to the support of an extremely dedicated and experienced IVF team led by Dr.Nirmala Sadasivam, who has invaluable experience due to trainings she had at various world class institutes overseas, since 1991, and has pioneered in Blastocyst Culture technique since 1998. She was recognized by National Academy of Medical science and offered MNAMS – membership. With the vast knowledge and experience in Blastocyst culture technique she has utilized the data of more than 4000 infertile couples treated in her center, she could do PhD in the same speciality. This institution was endorsed in its nascent stage at the National "Art" Registry of India, and is now a prestigious senior member of ISAR, India. Another feather in their cap is the inclusion of the center as one among the esteem early participants at ASPIRE – Asia Pacific Initiation of Reproductive Endocrinology, Hong Kong, in their academic events. This institute is accredited to ICMR through the Indian Society for Assisted Reproduction.
The world level recognition

---
The center gained worldwide recognition due to the "medical miracle" of 64-year-old Ms Papathi Subramaniam giving birth to a healthy baby, which shone in all media worldwide.
This news gained prominence and to this day occupies a page on the BBC website. This lasting success has a strong foundation of amazing extended embryonic technology (Blastocyst Technology) that has overcome all obstacles to this old woman's implantation.
Our Team

---
Our IVF specialists, scientists, doctors, embryologists, Nurse co ordinators and technicians are experts in their respective fields. They're the reason for the research track record that doubled pregnancy rates in our clinic.
Our Laparoscopy team consists of world renowned surgeons who have done more than 10,000 cases of Hysterolaparoscopies. The team head Dr.B.Ramesh is a pioneer in this field having experience of almost 25 years. He had reached a mile stone in achieving 52 cases of Hystero Laparoscopies in a single day, in our clinic.
Genesis Fertility Research Centre

---
We employ the best people, dedicated to offer the couples the best chance of completing their family. At GFRC the Fertility Experts will always attend to couples personally at each stage of treatment. Nurse co-ordinator and the counsellor will also be available for the couples for better service.
BASIC AND HI-TECH FACILITIES AVAILABLE IN GENESIS IVF:

---
BASIC INFERTILITY INVESTIGATION
DIAGNOSTIC /OPERATIVE HYSTEROLAPAROSCOPY
INTRA UTERINE INSEMINATION
IN VITRO FERTILIZATION – DAY3, DAY2 EMBRYO TRANSFER
EXTENDED EMBRYO CULTURE – BLASTOCYST -D5 TRANSFER
LASER ASSISTED HATCHING EMBRYOS
ICSI – INTRA CYTOPLASMIC SPERM INJECTION
TESA, MESA, PESA, TESE
PGD – PREIMPLANTATION GENETIC DIAGNOSIS
EGG DONATION & SURROGACY
HIGH RISK OBSTETRIC UNIT
INTENSIVE NEONATAL CARE UNIT
3D/ 4D ULTRASOUND RESEARCH CLINIC
Gensis IVF - Name behind the Success
This is the heading
42000
Happy Patients
---
This is the heading
36
Years of Experience
---
This is the heading
350
Professionals
---